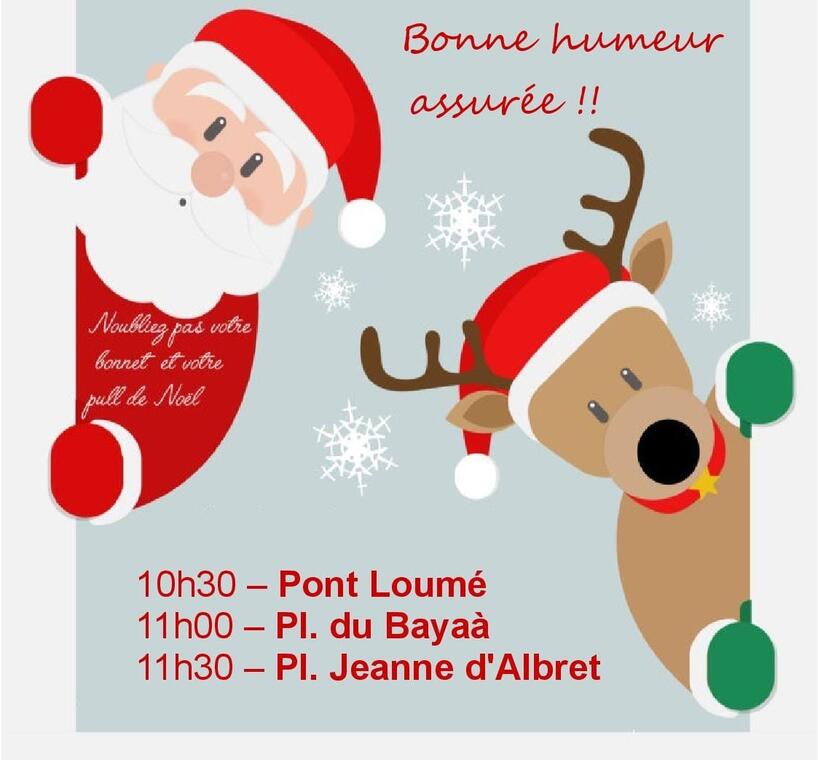 Choeur de Sel chante Noël
Local event,
Exhibition / Procession / Parade,
Recital,
Cultural,
Events and local festivals,
Music,
Traditions and folklore
in Salies-de-Béarn
Les lutins de Noël de Choeur de Sel invitent les promeneurs à se joindre à eux pour entonner, dans la joie et la bonne humeur, les chants de Noël populaires.
A partir de 10h30 : pont Loumé.
11h : place du Bayaà.
11h30 : place Jeanne d'Albret.