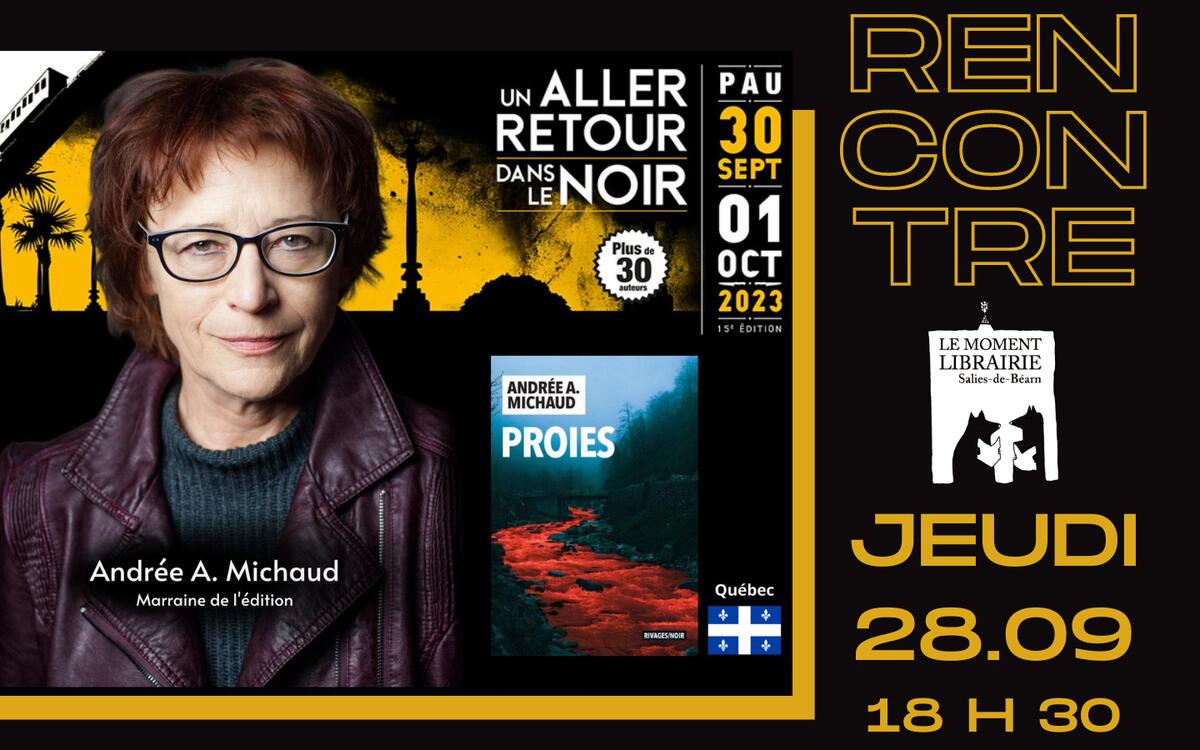 Meet the author
Local event,
Cultural,
Events and local festivals
in Salies-de-Béarn
Le Moment Librairie, partner of the Pau thriller fair, UN ALLER RETOUR DANS LE NOIR, welcomes the godmother of the 2023 edition: Andrée A. Michaud.
A Quebec novelist, she is the author of a dozen psychological and detective novels, including "Lazy Bird", "Bondrée" (winner of the Prix SNCF du polar 2019) and "Tempêtes".
Her specialty? Evocative, finely chiseled writing, through which mystery hovers and envelops, troubles, bewitches... Great, skin-deep tales of noir!
Schedules

On

September 28, 2023

at 6:30 PM