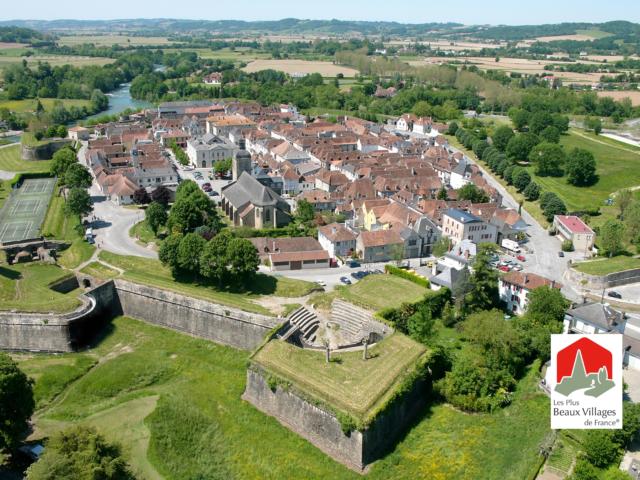 NAVARRENX
A fortified town on the road to Compostela
The medieval fortress of Navarrenx is officially one of France's loveliest villages. Explore the ramparts with their cannon, tunnels, military fountain and St Anthony's Gate. Stroll through charming streets and squares, enjoy a drink in a café and muse on the town's colourful past.
SALIES-DE-BÉARN
City of Salt and Thermal Spa
In Salies-de-Béarn, stroll through the flowery lanes or dive into a salt-making history that goes back 4,000 years. Admire medieval houses on stilts, the Belle-Epoque panels of the casino hall, visit the Moorish Thermal Spa and discover its precious thermal water.


SAUVETERRE-DE-BÉARN
A fortified village facing the Pyrenees
Enter the city of Sauveterre-de-Béarn and admire the Pyrenees in all their glory, before exploring the church and the Monréal Tower. Follow the path lined with bamboo and palm trees leading to the Bridge of the Legend, cross to the Ile de la Glère to admire the fortified walls of the medieval city.