You're here as a couple, a family, with friends
Spa-lovers, salmon or trout anglers, ramblers of all ages, thrill-seekers, foodies, fun-lovers … Whatever your profile and whoever you're travelling with – your partner, family or a group of friends – you'll find something to keep everyone happy.
We'll listen to you and find the stay that suits your preferences.Our goal is to ensure your holiday in Béarn des Gaves leaves you wanting to come back again!
A romantic getaway, a break to relax and recharge your batteries, a spot of chateau life or an action-packed outing for sporty types on the Gave d'Oloron – take your pick!
You're here as a group
For group outings in the Pyrénées Atlantiques, the Béarn des Gaves Tourist Office offers a number of tours around Navarrenx, Salies-de-Béarn and Sauveterre-de-Béarn.
Excursion programmes include guided tours, tastings, demonstrations, all including a typical regional meal. Tours can be tailored to the number, age group and budget of the participants so as to suit everyone's needs.
Clara, Elodie and Julie will greet and accompany you, sharing their enthusiasm and knowledge of all things local.
Besides its heritage and gastronomy, Béarn des Gaves is a favoured region for organising rafting, canoeing, treetop adventure or paintball activities for stag/hen parties or company outings.
Dany is here to discuss your programme with you. She'll advise how visits and activities can be adapted to the time of year or seasonal events and updated to include new features.
Contact us : 05 59 38 32 82 or resa@bearndesgaves.com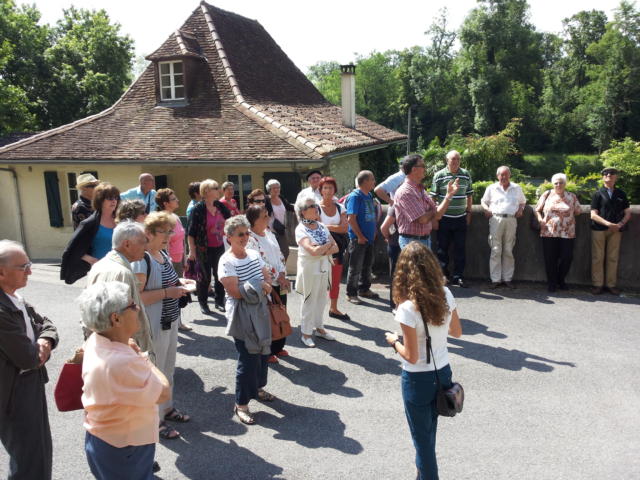 You will like also
do not miss the inevitable !